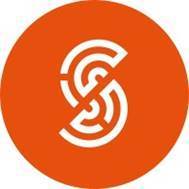 Sønr are the world's number one insurtech scouting and innovation business. Our unparalleled access to global innovation data provides unique insights into a changing insurance market.
Sønr helps insurance companies de-risk and accelerate innovation. We are the scouting partner for Lloyd's Lab and we work with global insurance companies helping them identify and create new opportunities for growth via our self-service platform and consultancy service. We help clients:
Strengthen their strategic planning
Discover future opportunities for their business
Accelerate their roadmap delivery
Help build a culture of innovation
Help monitor competitor innovation
Help drive operational efficiency
Sønr is a privately owned company formed in 2015 in the UK. Sønr saw a need in the market for an insurance only innovation scouting platform and consultancy service. Having researched the market and competitor offerings Sønr recognised the need for not only a truly global self-service innovation platform but also the ability to help insurance carriers; innovation teams by doing more of their heavy lifting through our consultancy service. Given our position within the global insurtech ecosystem Sønr are uniquely placed to be able to add real value to any innovation team. Sønr is a truly global business with clients ranging from across the globe. This success culminated in them being chosen to be the innovation scouting partner of Lloyds Lab.
Objective for the InsurTech Corridor
Sønr are looking to extend our footprint within the US insurance market and are looking to work with the UK DIT to help us get in front of potential US insurance carriers.
With our global platform and consultancy services Sønr are well placed to add real value to US insurance innovation teams. Whether they are looking for a self-service solution via our global innovation scouting platform or for a more heavy lifting solution with our consultancy services we are extremely well placed to help insurance carriers meet their innovation strategies.
Hensmans House
Hensmans Hill
Bristol, England
BS8 4PE